Great news for all statutory register enthusiasts out there - we've made yours even better on Capdesk! That's right, we just turned your old, lengthy excel export into a majestic PDF document with a sharper look. We also expanded its content to include several recommended documents as well - namely, your register of issuances (allotments), transfers, and reorganisations (adjustments).
Hooray!
Let's take a look.
First thing's first : from your 'Shares' tab, navigate to 'Export' and click 'Shareholder Register'. You should receive an email with a link to download your report in PDF form pronto.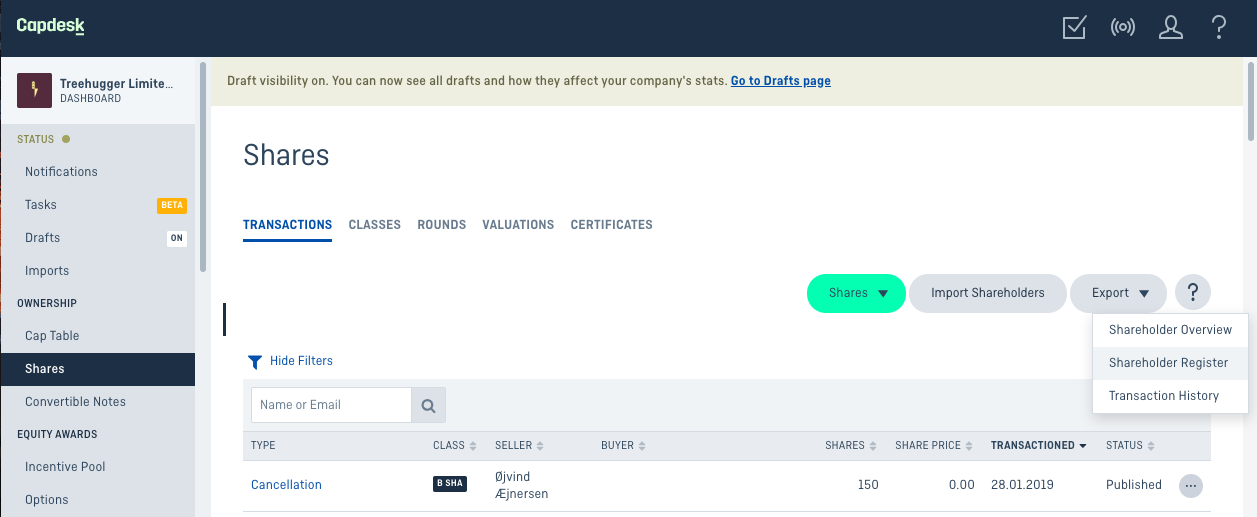 In the PDF, you'll see your register of members (aka shareholder register) as per usual, outlining the details of each of your stakeholders in a separate section.

Your additional recommended registers are included in similar tables in their own individual page within the same document.

N.B. Keep an eye out for more updates on this feature, as we've got big plans to include splits/merges in the adjustments section real soon.
Simple as that! We hope this makes life a little easier for you.
If you have any questions, feel free to reach out to support@capdesk.com as always.