Have you noticed the difference? Capdesk just got a massive makeover and that's just one of many news this September.
Out of beta
After a year in beta we are finally public. We have listened to your feedback, advice, and ideas. It has all contributed to maturing Capdesk to a stage where it is ready for the public.
We are grateful for all your support. We could not have done this without the trust of beta users. Thank you!
Action Required!
Some beta users are still not active. To claim your free forever basic subscription. We have to get you live and active by October 8th 2017. Going live after that date will be subject to paying a basic subscription of £30/month.
Unsure if your company is active? Contact casper@capdesk.com
New design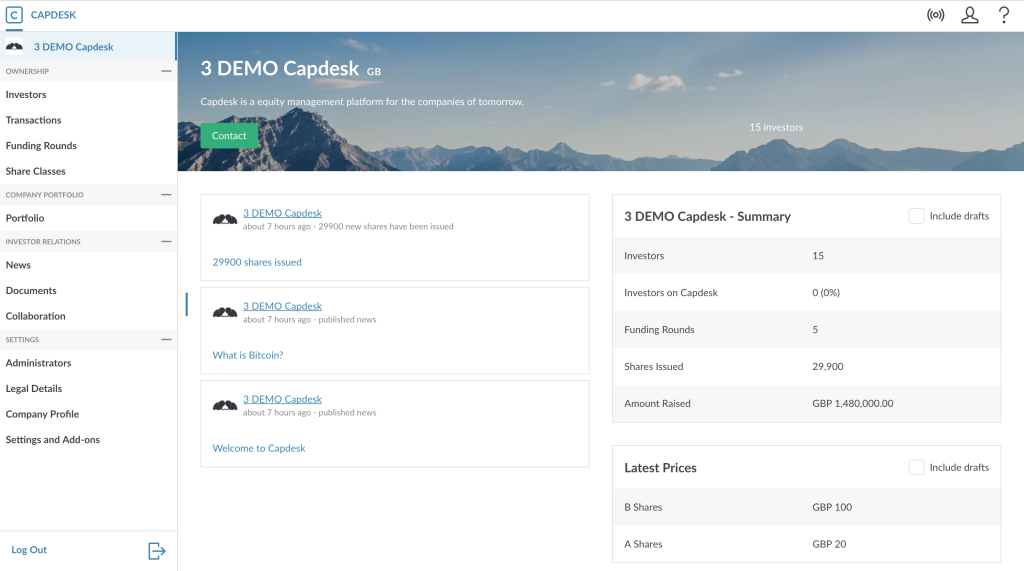 We revealed our new platform design over the weekend. The new design includes several improvements:
Navigation
We have introduced a left menu from where you can easily navigate between portfolio companies, administrated companies, and personal Capdesk profile. This means no more confusion between admin/investor roles.
Notifications now have its own page. You can see all updates across all your company affiliations from a single page.
We have removed the cover photo from most places to give you more space to work with different features. The cover photo is now only present on the company's Capdesk profile page.
Add-ons
One size does not fit all our user's needs. So we are introducing add-ons enabling admins to customise Capdesk. Add-ons to be released include convertible notes, warrants, options including UK standards (EMI and CSOP), companies house filing and much more.
Pricing
Capdesk is no longer free to use. Check the new pricing here.
That's all for September
Hope you will have a look at the new platform design and though we are now out of beta we are still interested in hearing your opinions and feature requests. So please continue to share your feedback. It means a lot.