We are very happy to present an easter egg outside easter in this quick summary of the latest Capdesk features!
Employee share options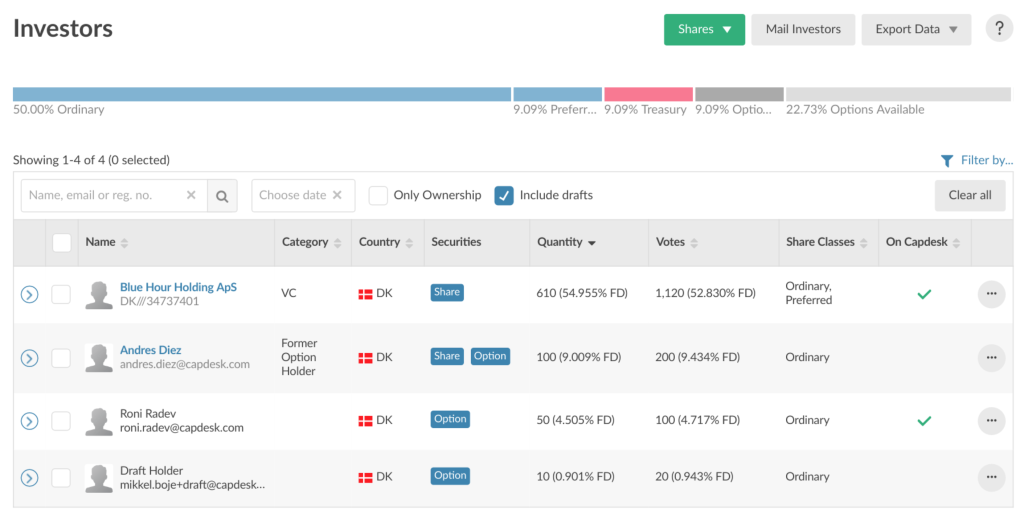 The easter egg? EMI options with full UK compliance! Capdesk can now be used for issuing and tracking employee shares and taking care of reporting to HMRC through ERS Online. Making it easier than ever before to remunerate employees with share options. How can you enable EMI options on your Capdesk? Locate the company in which you want to activate options > Find settings and add-ons > Locate "Options" > click enable > click save. Options will now appear as a new area in your left menu. Contact support@capdesk.com if you have any question on how to set up your EMI program.
Merge accounts
In October we also made it possible for shareholders with multiple accounts to merge accounts. The feature can be used to compile all Capdesk investments on one single account. Very helpful if you have been added to Capdesk with multiple email addresses and as a consequence have multiple accounts giving access to different companies. Find out how to merge accounts here.
Coming soon
In November we are planning to release improvements to the news feature. Making it possible to make rich news updated with headers and pictures. Enabling you to take your investor relations and reporting to another level.