If you're one of the many companies who grant options to employees over issued shares, we have good news for you. You can now do so on Capdesk, with just a few clicks. It just got easier than ever to issue and monitor your grants!
Offering equity to employees is becoming an increasingly common way for companies to attract talent and motivate their workers. But there are often tax implications to giving shares to employees, which is why companies look for tax-advantaged employee share schemes to incorporate. In the UK, an EMI share scheme is probably the most popular one, as it incurs no income tax on shares issued to employees, and no tax on share options exercised. But there are various other tax-efficient ways to give employees equity, one of which is granting them options over issued shares - for example, through an employee benefit trust (aka an EBT scheme).
If the latter case applies to you, then you'll be happy to know you can now grant options over issued shares on Capdesk! Here's an overview of how it works:


1. How To Issue Shares on Capdesk
First thing's first: you'll need to issue some shares, out of which will come your employees' option grants later on. To begin, create the 'buyer' (in this case the trust) to whom you wish to issue these shares.
a. Add a Trust as Buyer
On Capdesk's left hand-side menu bar, select 'Shares' and then navigate to the green 'Shares' button. Select 'Issue Shares' from the drop-down menu.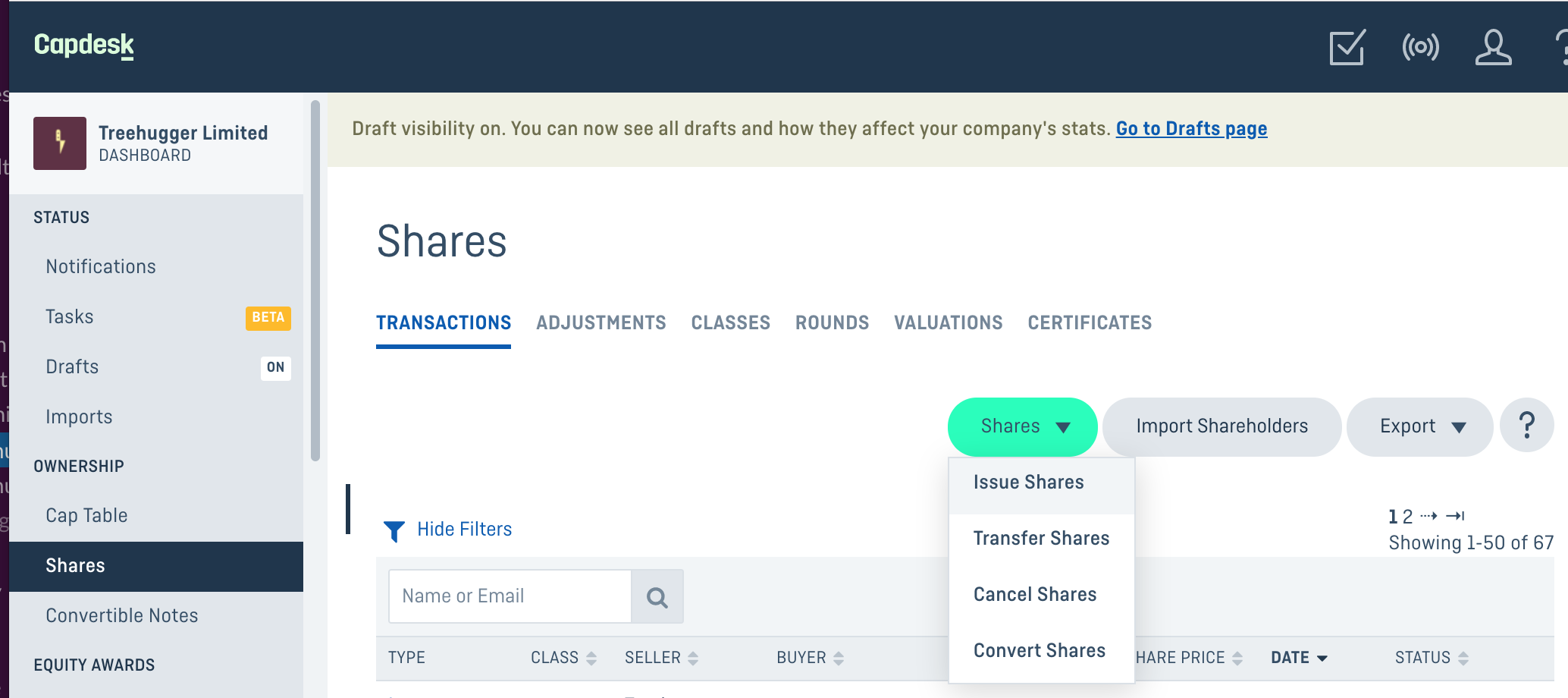 You'll now be given the option to issue shares to an existing stakeholder on the platform, or create a new buyer. You will want to do the latter, by clicking at the green button at the bottom of your page.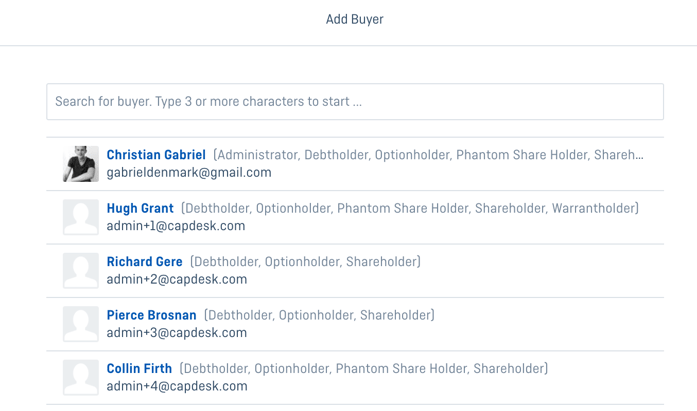 Now, let's fill out some details about your new buyer. First off, specify that you want to issue shares to a trust.

Next, give your trust a name, and link it to your email address of choice. When you're ready, click 'Next'.
b. Issue Shares to Your Trust
Now that you've added your trust as a buyer on Capdesk, the platform will let you issue shares to it. Simply fill out some basic details about the shares you'd like to issue, such as their share class, number and price, dates etc. (see picture below).
Once you've completed the details of your share issuance, click 'Publish and Notify Shareholder' to make it official and visible on the platform.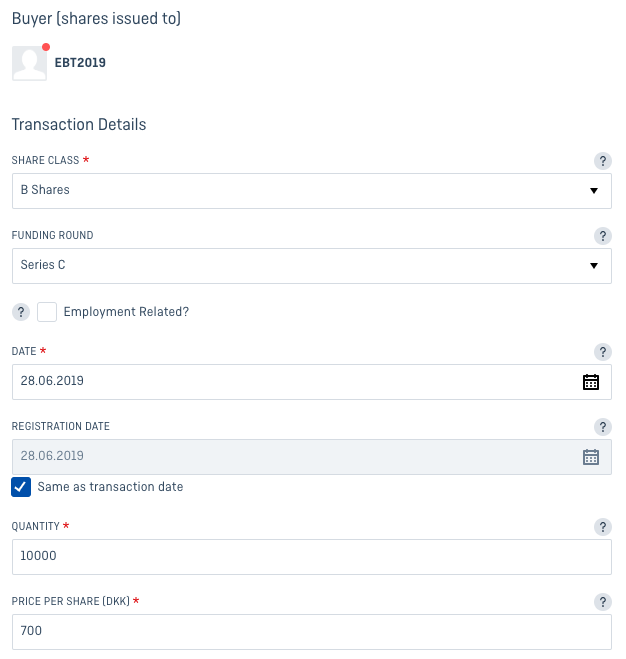 Now, if you navigate back to the 'Shares' tab, you should be able to see the new trust you added as buyer, along with the details of the ordinary shares issued to it.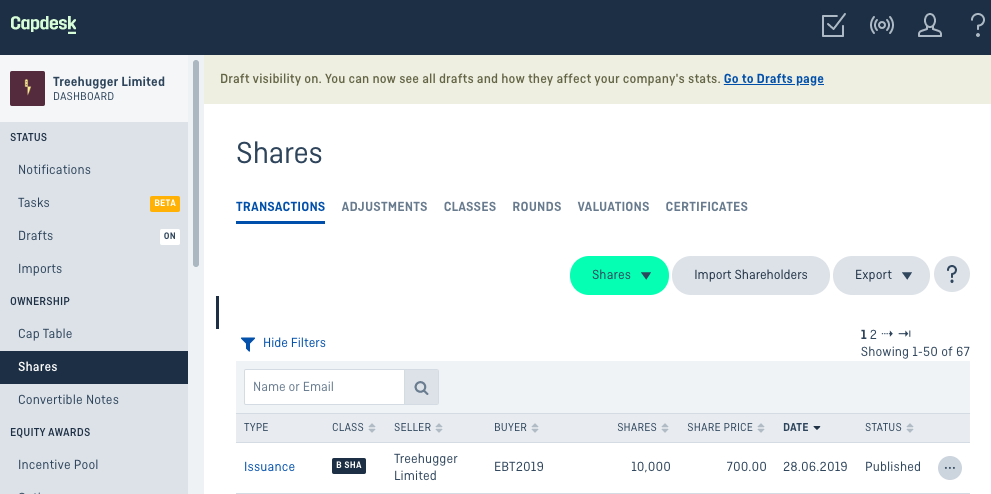 You are now all set for granting options to your employees out of your trust's ordinary shares.
2. How to Grant Options Over Ordinary Shares
If this is the first time you're issuing options to employees over ordinary shares, you'll have to set up a new option plan on Capdesk.
a. Create an Option Plan
To begin, navigate to the menu on your left, and select the 'Options' tab. Next, click the green 'Add Plan' button.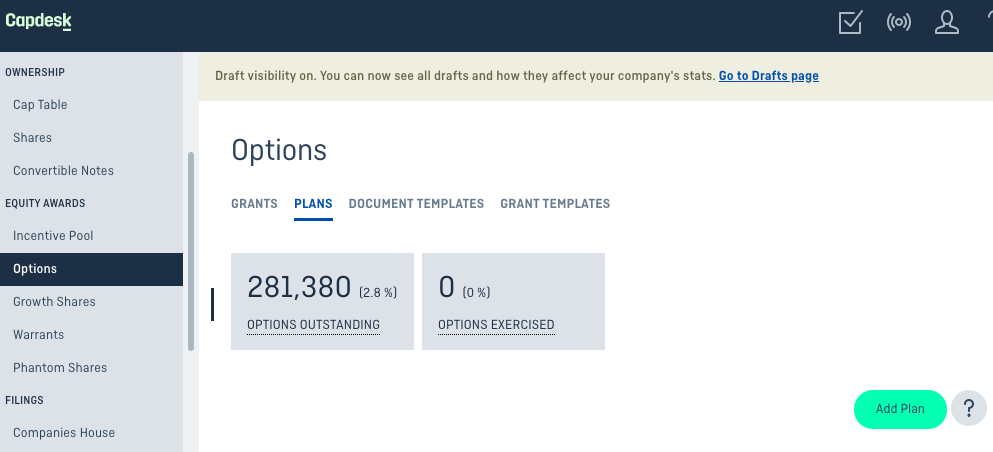 You'll now be asked to provide the details of the new plan out of which you'll issue options later on. Tell Capdesk you'd like the options of this plan to come out of already issued shares by selecting the 'Issued' option (as shown below). Give your option plan a name and specify its type (eg. EMI), as well as the share class of the options you'll issue from it. Make sure the share class you choose is the same as what you chose when creating your trust.
Pick the trust you selected as shareholder, and then click save.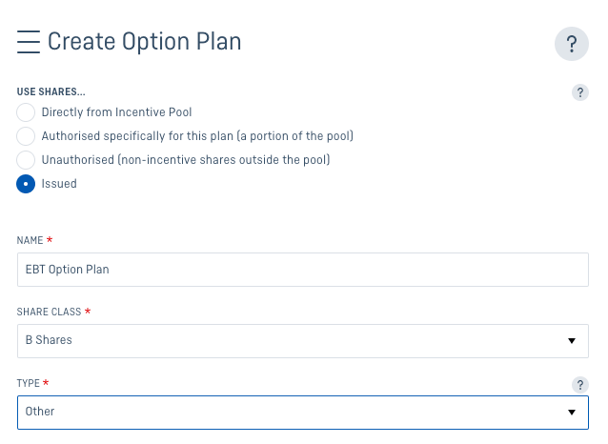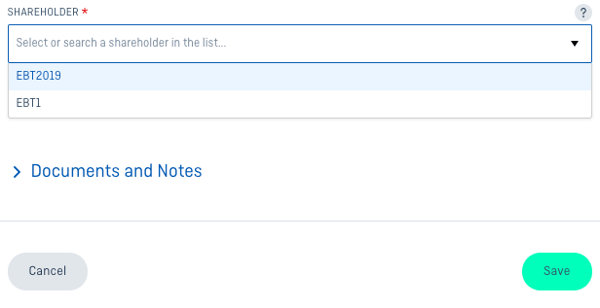 Hooray! Your new option plan is now official. As simple as that.
b. Register or Issue Options
You're now good to go for issuing options to your employees over the ordinary shares issued to your trust.
To do so, go back to the 'Options' tab on the left-side menu and click on 'Add Grant'. You now have the option to register an already issued grant, or execute a new one, as you'd normally do for any other option grant on Capdesk.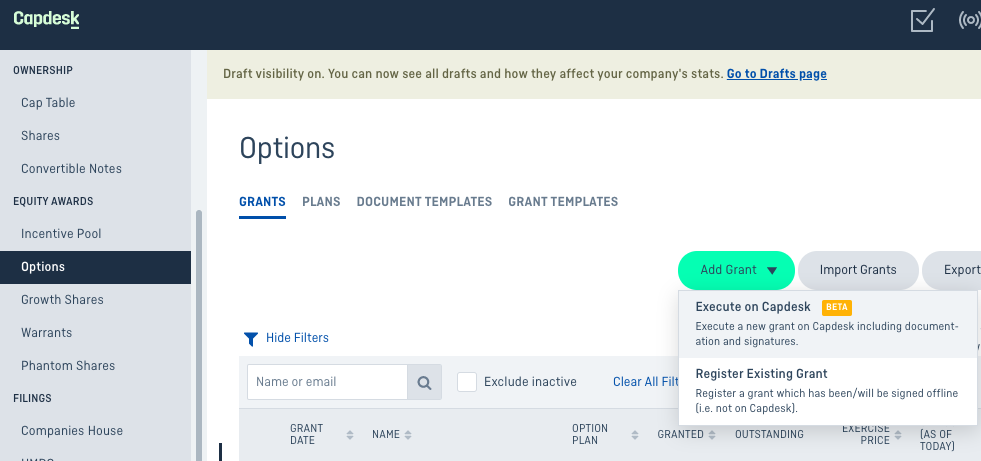 If you need a refresher on how to do this, take a look at our blog post on how to execute option grants on Capdesk.
We hope you're as excited about this as we are!