Whether you've had an EMI scheme for a while, or just started setting one up, making EMI notifications for HMRC is always one of those tasks that take up more time than you'd like. This process requires you to either manually enter all of the grant recipient's and issued shares' details on the HMRC website, or to upload a spreadsheet of your own where you've been keeping track of this information.
You're obliged to send a notification to HMRC every single time you issue a grant - so the more grants, the more time wasted on filling out paperwork.
Thankfully, Capdesk has come to the rescue, by automatically filling out an EMI notification every time you issue grants, ready for you to download with just a couple of clicks at any time. No time wasted, no risk of filing wrong information, no chance of losing a spreadsheet that you misplaced somewhere in your computer.
Here's how to do it:
1. Begin Your Export
First, navigate to the HMRC tab, on your left-hand side toolbar. On the top right of your display box, click the 'Export' button and select 'EMI Notification' from the drop-down menu.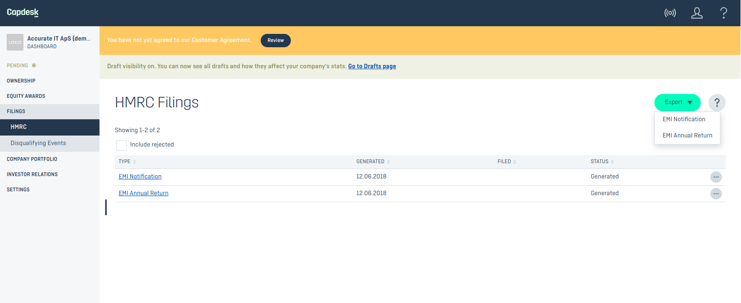 2. Select the Information You Wish to Include
A pop-up will now appear, with some information about your notification. Read these carefully. If you wish to file a notification about issued grants that you currently keep in draft mode on Capdesk (i.e. grants that have been issued but you have not yet made visible to other users of this account), tick the 'Include Drafts' box. Next, click the calendar field to select a date. The notifications produced will include all issuances from that date onwards. Then, click 'done.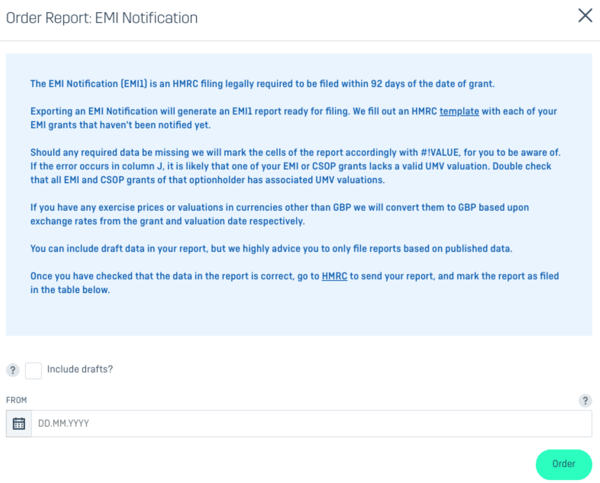 3. Download
You should now see a confirmation of your report being ready. Click 'download' to export it to your computer.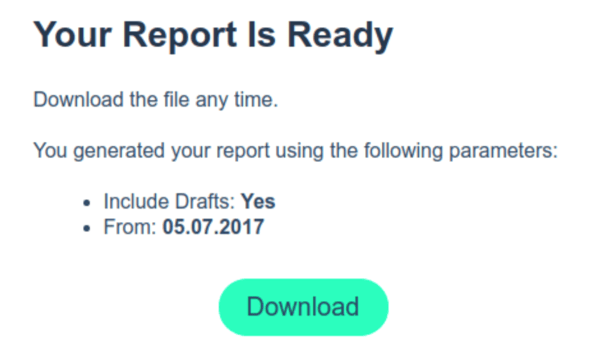 And that's it! Now, you should be able to find your report in your 'Downloads' folder. You can open it if you wish, to review the information you are about to file.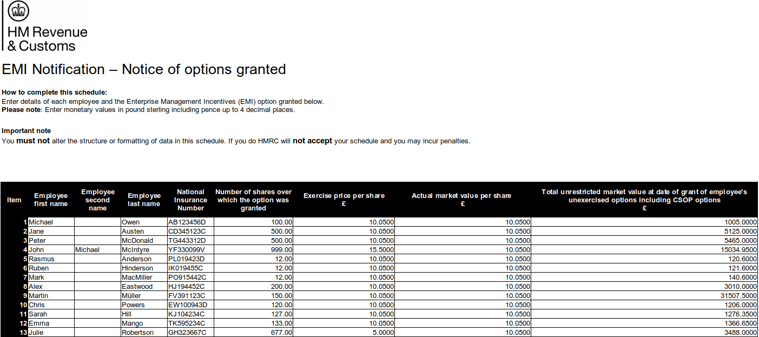 You are now ready to file your notification to the HMRC via their website. For more tips on how to do that, read our 'How to File an EMI Notification to HMRC' blogpost.