If you're reading this, you've probably just put a share split or merge (aka consolidation or subdivision) behind you. Amazing!
Now all you need to do is let Companies House know, by filling out an SH02 form. This would normally take some time, to double check you got all the numbers down right. But with Capdesk, you actually don't need to worry about it: we autofill the form for you every time you make a share adjustment! Here's how.
From your main menu, choose 'Companies House', then 'Export' and 'SH02'.


In the pop-up window, simply select if you want your form to include data from drafts, and the date of the consolidation or subdivision you wish to report.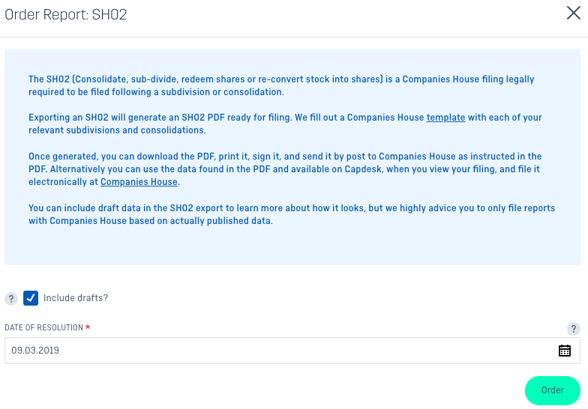 After hitting 'Order', you should receive the SH02 form in your email as a PDF, automatically filled out with all the necessary information about your consolidation or subdivision.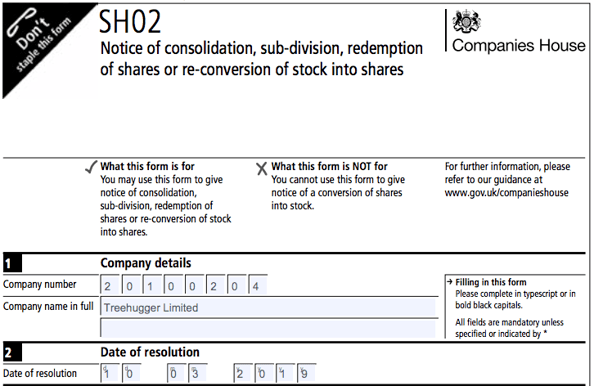 The only thing left for you to do is print out the form and sign it before sending it to Companies House. We hope this makes life just a little bit easier for you.