At Capdesk, we put efficiency above all else. That's why we've created a new feature for you to access all your relevant equity documents in one place - for those moments in life where you're a little extra pressed for time!
Digitising your equity reports and filings was the first step to making your equity management simpler, but we're not stopping there! We're always playing around with ways for you to make faster use of the platform itself.

Until now, to access a document that relates to your personal equity, you would have to navigate to the appropriate tab on Capdesk and look for it there. However, for those of you involved in loads of equity activity, that can mean spending a couple of extra minutes switching between tabs to locate all the different types of documents you're looking for.


That's why we've created the Documents Library feature. It's the little document-shaped icon you may have noticed pop up at the top right of your screen.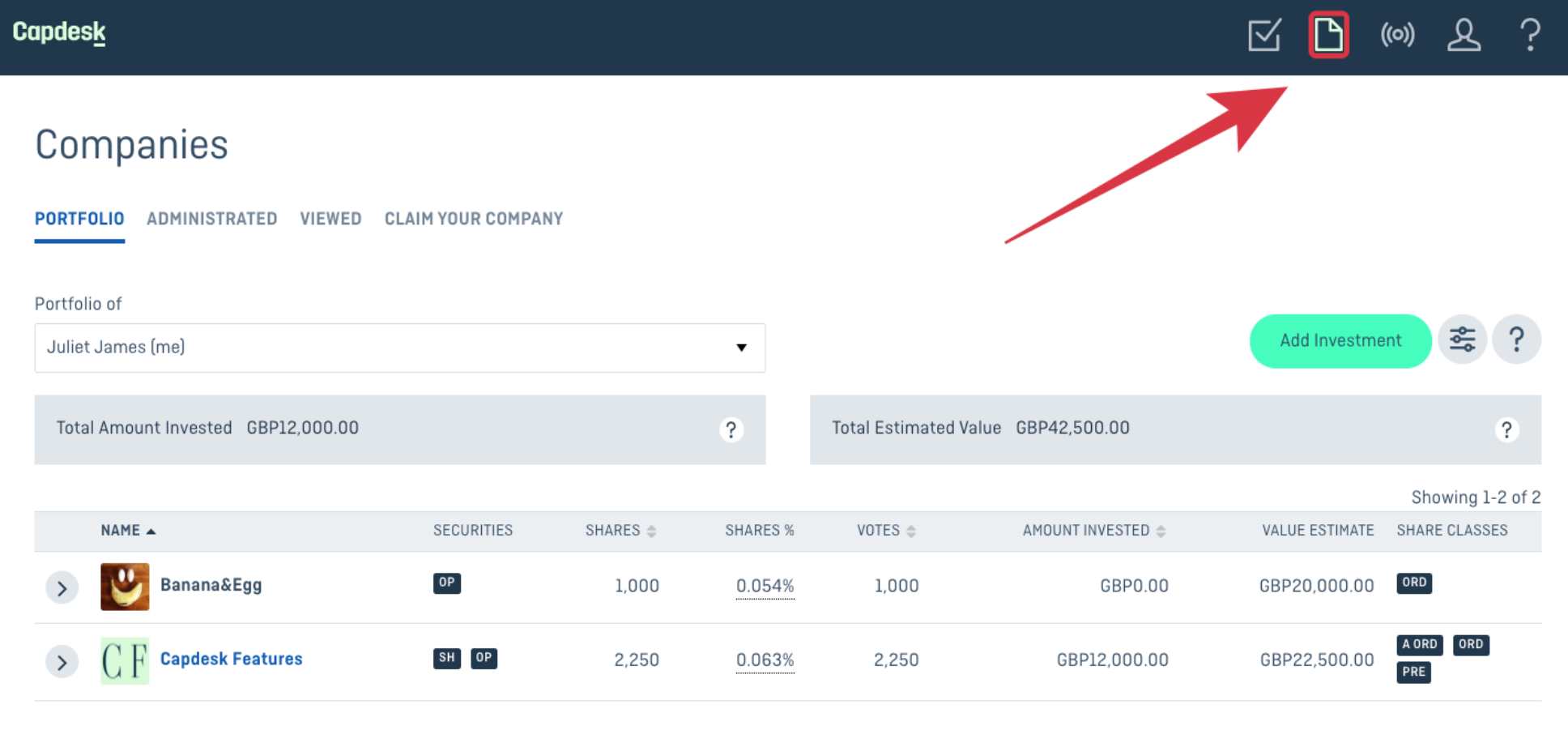 To access all documents relating to you and your equity activity within a certain company, simply click the icon, and then select the company you're interested in. A list of all your documents in that company will appear in a quick-view list format just beneath.




Simply click on the document you want to check, and it will download on your device in a jiffy!

(N.B. Depending on how your company has stored each document, format may vary).



Want to know more about this? Find a step-by-step guide to accessing your documents on Capdesk in our support article.