If you are Capdesk admin and, for whatever reason, wish to export the data you've been storing on the platform to save them on a personal device, it's now possible to do so with just a few clicks. Here's how:
First, log in to your account, and navigate to the left hand side menu. Select 'Account' at the bottom of the menu.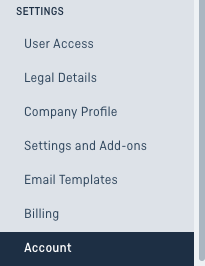 In the main screen, scroll down to the 'Export All Account Data' section, and hit 'Export Data'.

This will prompt a pop-up reminding you of the kinds of data you are about to download. To continue, press 'Order'.
You will now be shown a confirmation that your order was successful. The export file should be sent to your email address immediately after that.

Next, check your email for a message from Team Capdesk. The email includes the following 'Download' button.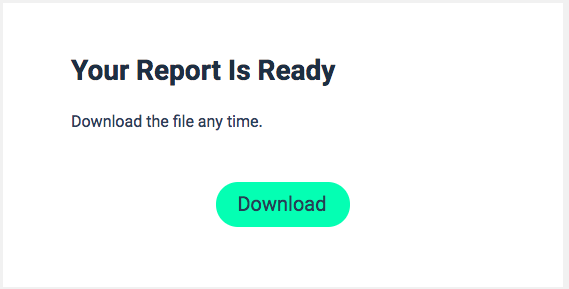 (If you want to re-export data at a later time, simply re-order the export from within Capdesk again, and follow the download link in the newly generated email).
Clicking the link, you should see a file in your Downloads file folder, entitled 'All Account Data'.
The 'All Account Data' file include all your business data stored on the platform, such as stakeholders, grants, debt, plans, vesting schedules, share classes, funding rounds, transactions, valuations, news, as well as comments & ideas. Each of these categories will be exported as a different tab within your file (example shown below). Settings data, profile data and pictures are not included. GDPR-warning: The report contains personal data. Do not print and leave in the canteen.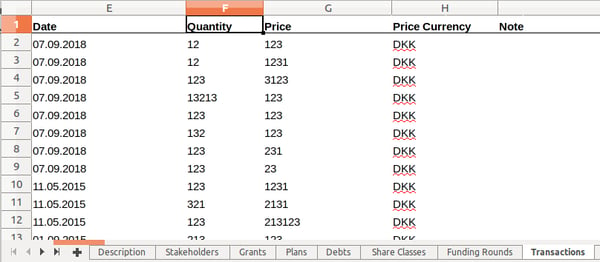 Note that the files you store on or generate via on Capdesk (such as company documents, shareholder certificates, or Companies House filings) are separate files and therefore not included in this data export. However, as an admin, you can simply download any file stored on or generated via Capdesk directly via your account.
As always, if you have any questions don't hesitate to get in touch! support@capdesk.com