You know we always try to make equity life as easy as possible for you - that's why we're giving you the option to export an overview of all the information relating to each type of security you might be using. So whether you want to share an overview of your options, warrants, phantom shares, or growth shares with an external party you don't wish to invite on Capdesk, all you need to do is use a coupe of clicks to export your data in spreadsheet form!
---
If you've been a Capdesk user for long, you'll know that you could already export information regarding your company's options (eg. option-holder details, number of options vested and granted, option exercise prices etc.) for quite some time now.
If not, here's the simple way to do it: navigate to the 'Options' tab on the left hand side menu. Hit the 'Export' button, and select 'Grant Overview' from the drop-down menu that appears.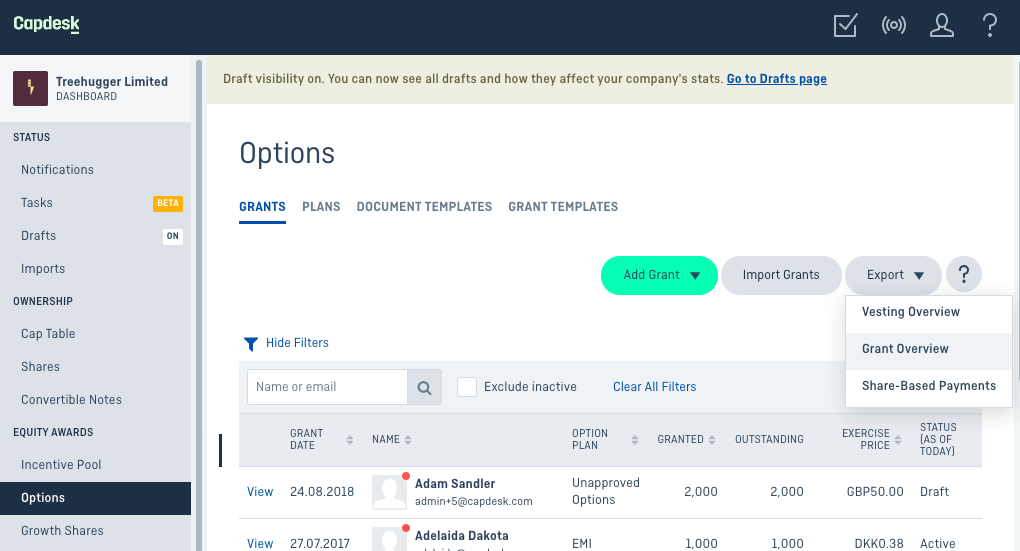 For warrants, growth shares, and phantom shares, navigate to the relevant security name on the left hand side menu instead, and follow the same steps.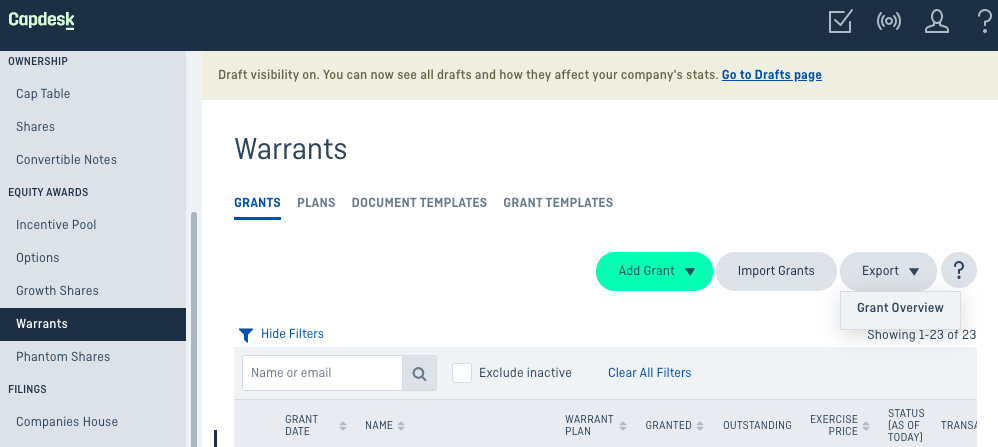 For all types of securities, you'll be asked if you wish your export to include drafts, and whether inactive securities should be excluded. Once you've indicated your preferences, select the date onwards from which you'd like the report to collect data. When you're ready, hit 'Order'.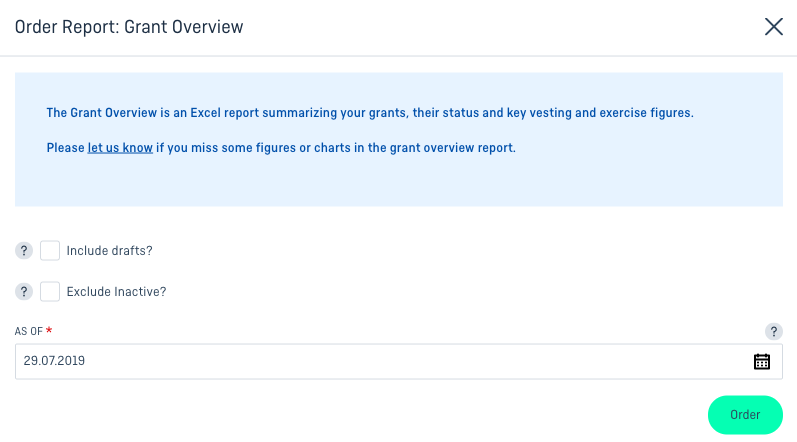 Very soon, you will receive an email with a download link to your spreadsheet.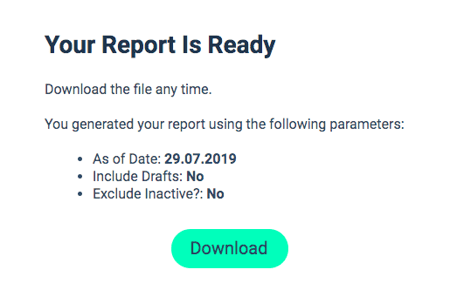 Simply hit the 'Download' button, and voila! Your spreadsheet should now appear in the 'Downloads' folder on your computer. Including multiple columns with different types of information, this spreadsheet should give you a great overview of your company's status when it comes to the particular security type reviewed.
Interested how you can produce more exports? Take a look at this guide on how to export your data from Capdesk.
Alternatively, you might prefer to give external parties access to limited amounts of information directly onto Capdesk. To find out more about this, check out our simple instructions on how to configure user access settings on Capdesk.