At Capdesk, we work with hundreds of companies who operate across multiple countries, and so we want your experience to be as flexible as possible. As of today, you'll be able to create share classes under various different currencies, execute transactions in a currency different than the one you issued the particular shares in, as well as export reports in any currency you want. It's all up to you!


1. Creating A New Share Class Under A New Currency
To create a new share class with a currency different to that of your already existing share classes, navigate to the 'Shares' tab of your left hand side menu, and select the 'Classes' section. Then click 'Add Share Class', as you would normally.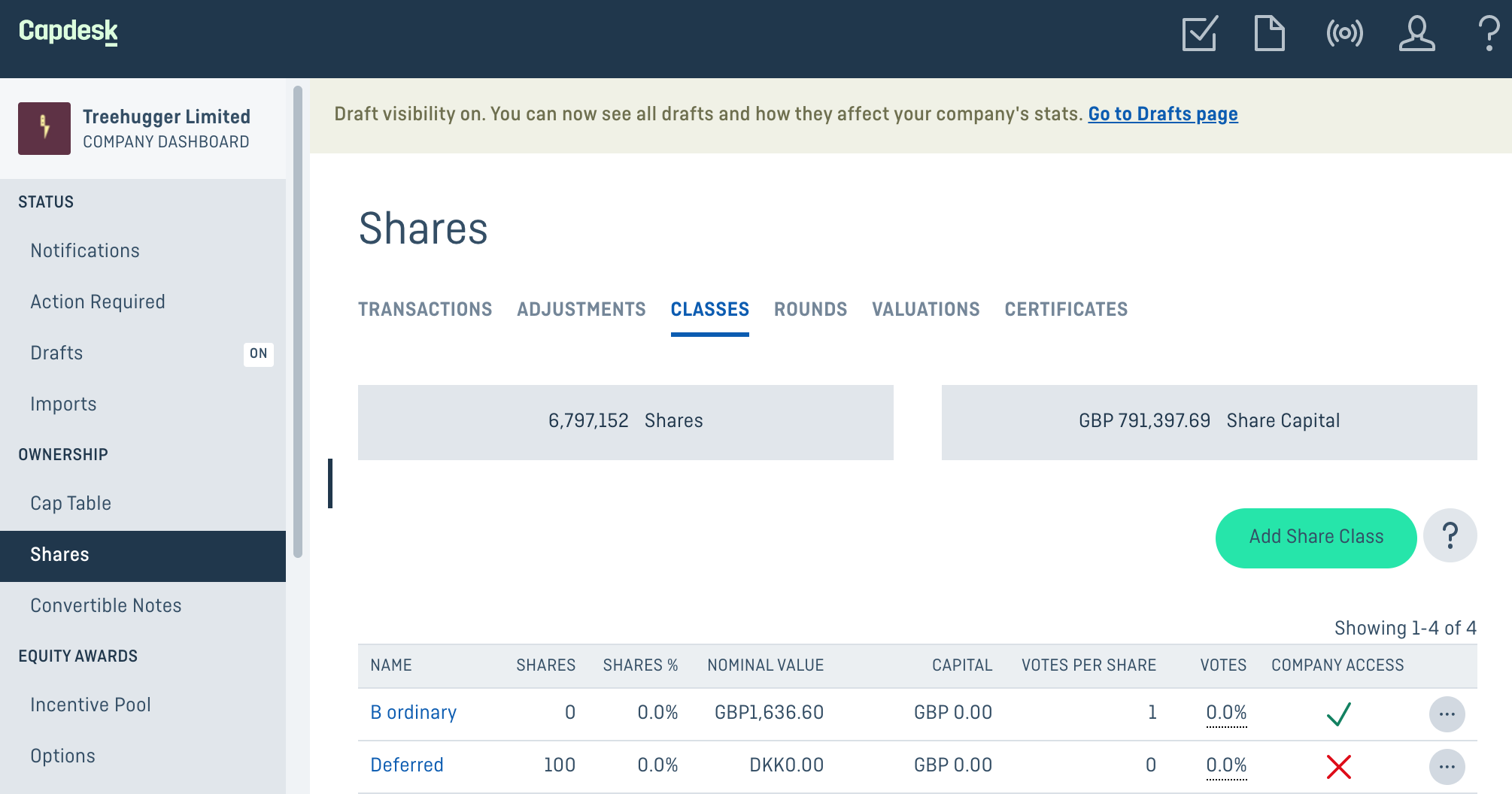 You will notice that the share class creation form now includes a field asking you to choose what currency you wish this new share class to be under. So, even if all your previous share classes had been created with a nominal value in Pound Sterling, this new share class could be in Danish Crowns, Euros, and dozens of other options.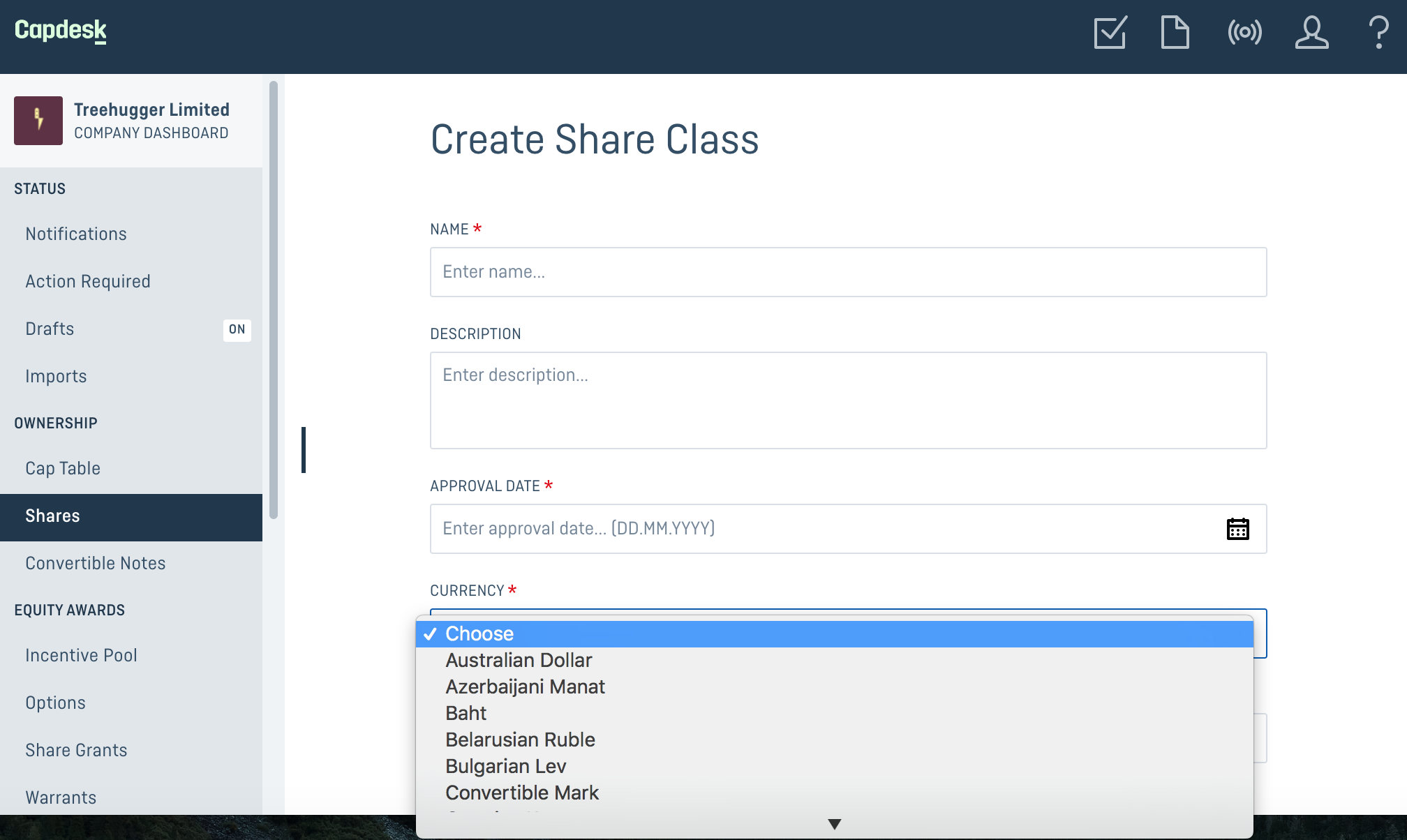 Please note that currency cannot be changed for existing share classes in retrospect, but only for new share classes upon creation.


Also, keep in mind that even though your share classes might be under multiple currencies, the total value of your share capital can only be calculated and displayed in one currency. This is the preferred display currency you have selected under 'Settings', which you can change anytime you wish if necessary. The calculation of your capital's total nominal value is calculated automatically using that day's conversion rate.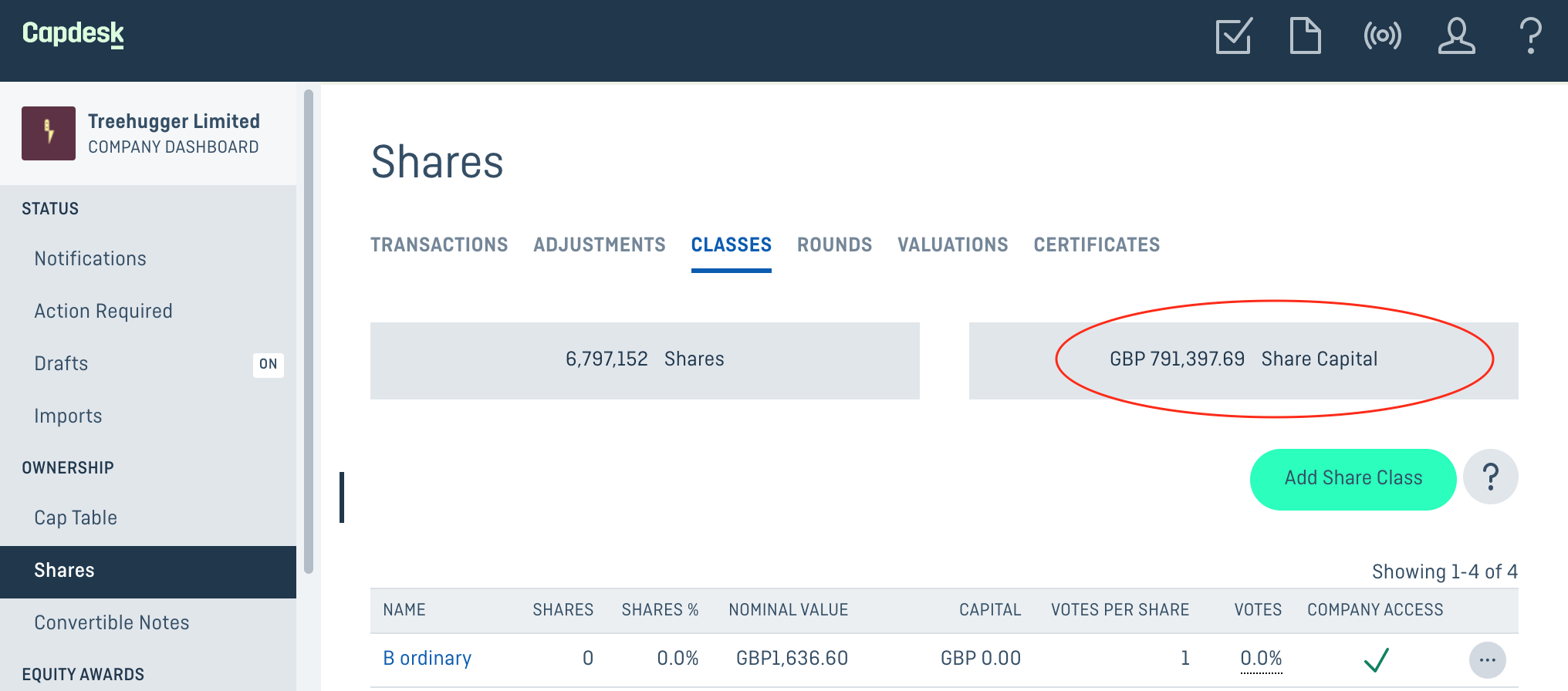 2. Transactions Using New Currencies
When executing a transaction online through Capdesk, the equity recipient may wish to pay using a currency other than the one you used to issue it.
To do so, head to the 'Transactions' tab as you normally would, and select 'Transfer Shares'.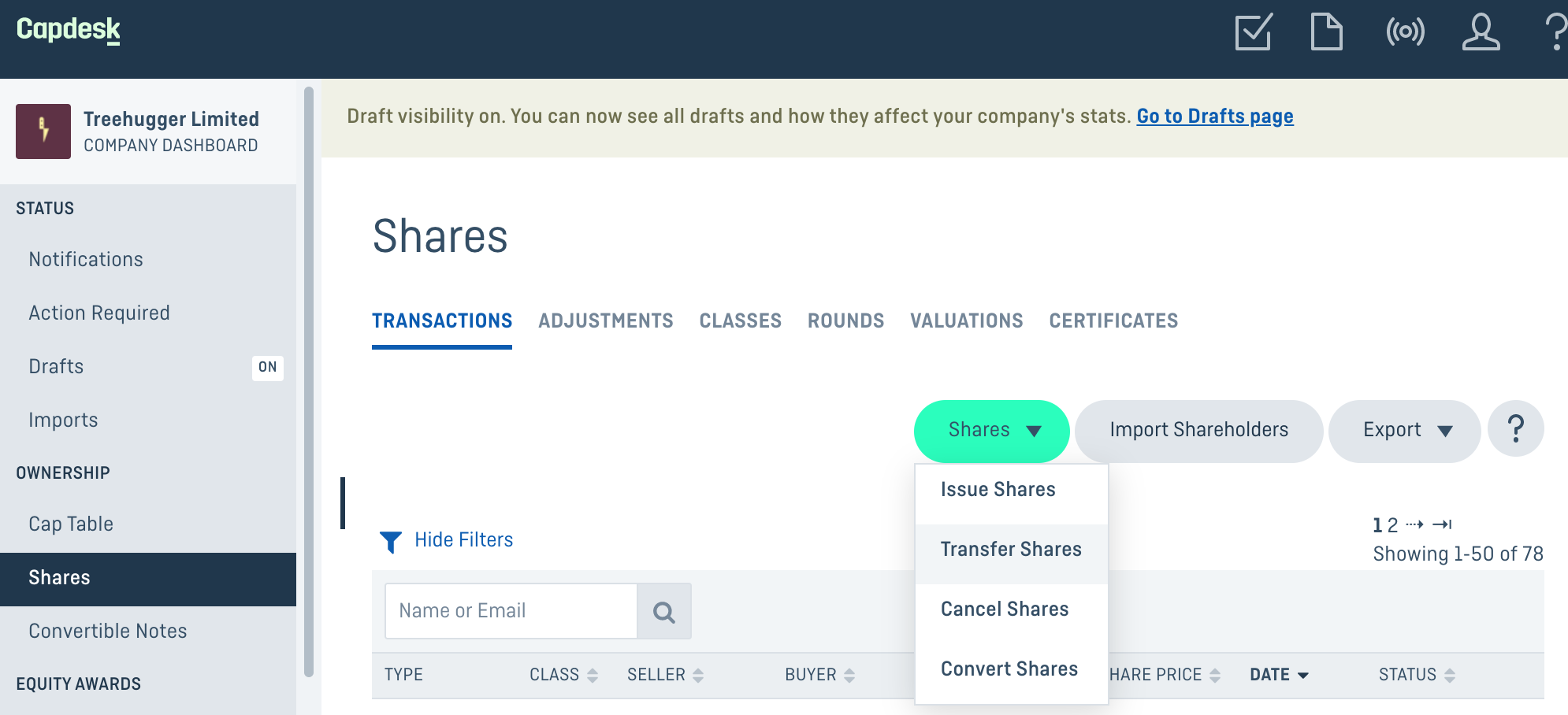 Once you have filled out the buyer's and seller's details, you will be asked to determine whether the transaction should be carried out in the same currency as the share class, or select a different one. Should you select the latter, you will have to input the conversion rate; then Capdesk will automatically calculate the share price converted to the share class currency.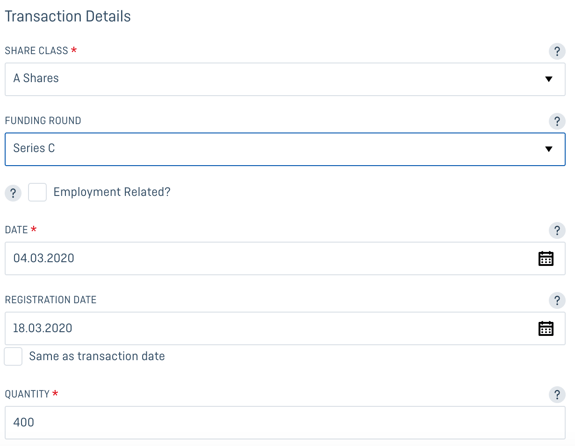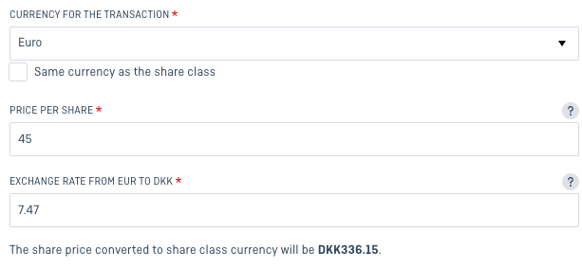 3. Exporting Reports From Capdesk In New Currencies
If you need to make and export a report in a currency other than the one you have selected for your share classes, this is now a matter of a single click on Capdesk. Simply head to your Cap Table, and choose the report you wish to order.

Once again, you'll notice that the order form has now been updated, asking you which currency you wish the report to be exported in. Take your pick and hit 'Export'!





We hope you enjoy this latest update to our platform! Should you have any questions or feedback, we're always pleased to hear from you - simply get in touch with our friendly support team!